Archive for November 4th, 2016
Posted in Donald Trump, Hillary Clinton, News by Spellbound84, Politics, POTUS, tagged #DrainTheSwamp, Crooked Hillary, Donald Trump, Donald Trump for POTUS, emails, Hillary Clinton, missing, Unfit on November 4, 2016| Leave a Comment »
Unfit #DrainTheSwamp#Crooked Hillary
Crooked Hillary and her Lies.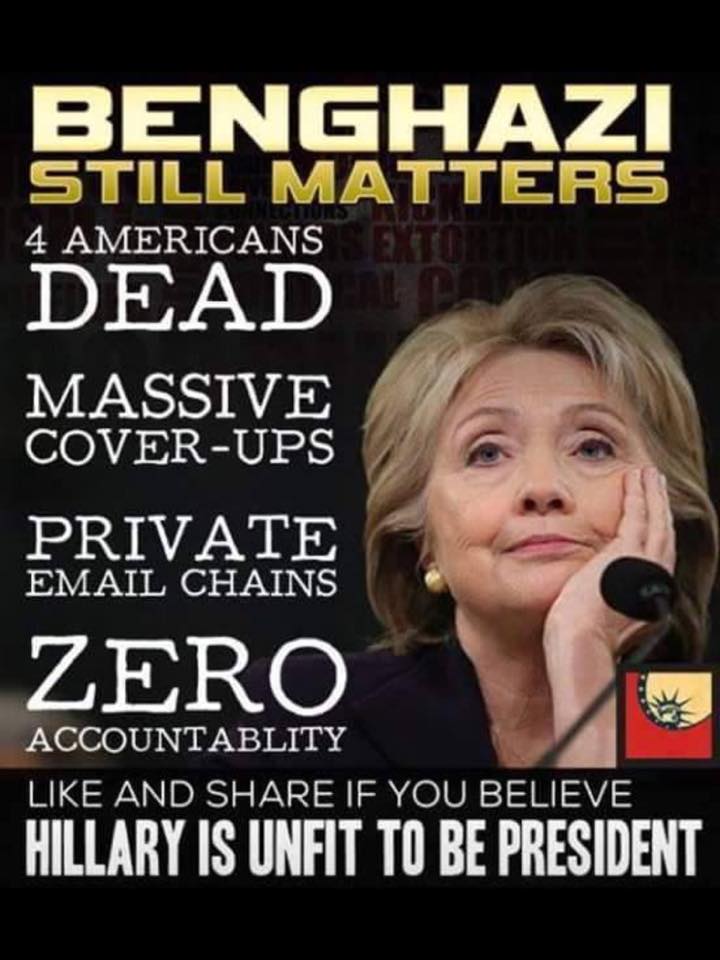 Posted in grants, Illegals, ISIS, Islam, Islamic Terrorism, News by Donna, News by Spellbound84, POTUS, Refugee Resettlement, refugees, relocate, Riots, Sharia, tagged #RefugeeResettlement, 500000 Grant, Democratic Corruption, Ethnic Community Self-Help Grants, grants, ISIS, Muslims, NO OPEN BOARDERS, North Carolina, Obama, Obama State Department, Office of Refugee Resettlement, ORR, Refugee Resettlement, Sharia on November 4, 2016| Leave a Comment »
500, 000 Grant To North Carolina, Office of Refugee Resettlement: Democratic Corruption#RefugeeResettlement #Sharia
NO OPEN BOARDERS. Close all immigration until it is fixed.  Close entry! Never want to see another 9/11 and they are already here folks, you know that!
All the Libtards wanted to do the past 60 yrs is to change the voting demographic to D. Is Obama State Department trying to flood the zone before a possible Trump Administration takes the reins of government in January?
Here is the list!  It pissed me off to no end.
Ethnic Community Self-Help, Ethnic Community Self-Help Grants