Posts Tagged 'emails'
Posted in Donald Trump, Hillary Clinton, News by Spellbound84, Politics, POTUS, tagged #DrainTheSwamp, Crooked Hillary, Donald Trump, Donald Trump for POTUS, emails, Hillary Clinton, missing, Unfit on November 4, 2016| Leave a Comment »
Unfit #DrainTheSwamp#Crooked Hillary
Crooked Hillary and her Lies.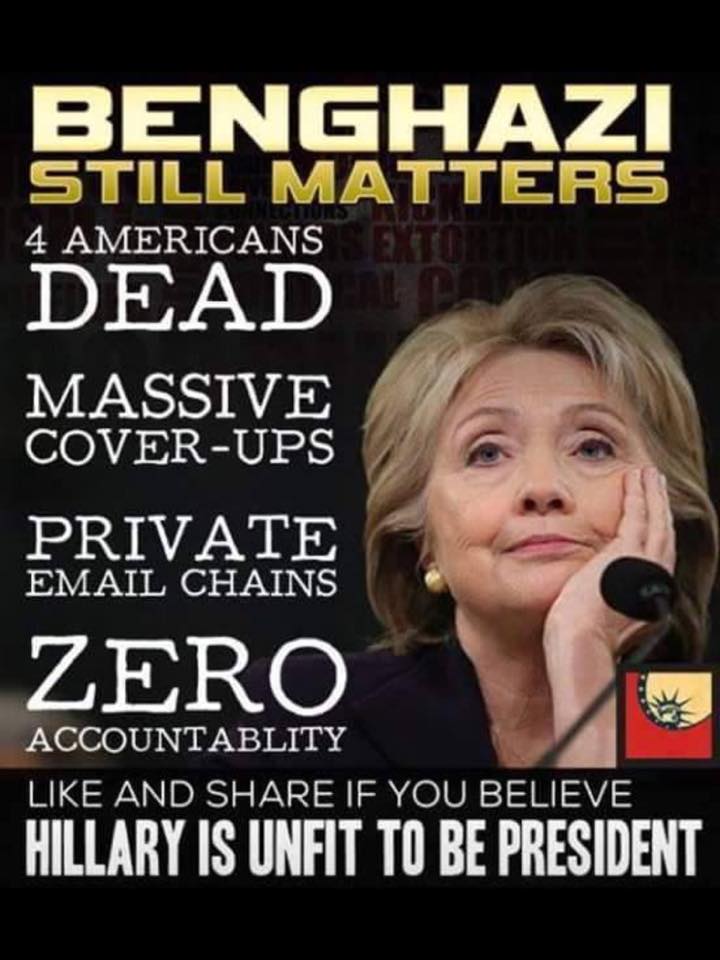 Posted in emails, Hillary Clinton, Islam, Major League Baseball, News by Donna, News by Spellbound84, POTUS, tagged #CrookedHillary, 2016, Anthony Weiner, Cubs, Donald Trump, emails, Hillary Clinton, Indians, laptop, pay to play, politics, POTUS, President of United States, prison, Secretary of State, YUGE 'Hillary for Prison' Sign at The World Series on October 31, 2016| Leave a Comment »
YUGE 'Hillary for Prison' Sign at The World Series#HillaryForPrision#HillaryForPrison
Wow, That is a really HUGE Sign.  The former Secretary of State, well just #LockHerUp.
Posted in News by Donna, Politics, tagged Americans, Barack Obama, Call, Congress, Conversations, Dennis Miller, Dennis Miller Show, emails, Federal Bureau of Investigation, National Security, National Security Agency, New York Times, Obama, Obama on Prism, phone, Phone Conversations, Phone Spying Controversy, President, President of the United States, Prism, San Jose California, Terrorism on June 8, 2013| 4 Comments »
Obama, is not  listening to your phone conversations or reading your emails.
Really, now, I feel safe POTUS. Thank you for sharing that information with me.
Obama just announced he's replacing "Hail to the Chief" with "Every Breath You Take" by the Police…the band The Police, that is.

— Dennis Miller Show (@DennisDMZ) June 7, 2013
It they're going to tap my phone, could they at least tap it for oil?

— Dennis Miller Show (@DennisDMZ) June 7, 2013
Out of political correctness, the next thing you'll hear is that the only phones not tapped in America are calls from here to the Mid-East.

— Dennis Miller Show (@DennisDMZ) June 7, 2013
Related articles